Attack of the Ferocious Frequencies: Slaughterhouse in Manila
What started as a brainstorm of ideas — an event series featuring the musical tastes of two upcoming house and electronica DJs — cemented itself into Manila's underground music scene as Slaughterhouse. The event was officially launched at Time in Manila last 30 January 2016.
Partners-in-crime and accomplished DJs Mica and Cinemassacre, who hail from different parts of the UK, have respectively made their mark around Asia. "We want to enrich the musical taste of the house and techno followers here in the city."
And they did exactly that.
The party kicked off in the main room with a deep and powerful set by Moe Bautista, a Filipino DJ based in the UK, and known in East London for his residency for Creme Fresh. His set was followed by Mica, a familiar face in the East Asia underground scene.  With her deep roots in electronic music, her set featured tracks by Dennis Ferrer's 'Sinfonia Della Notte' and 'WOW' by KANT. Her set made the dance floor's energy explode with love and movement. Mica was then joined by Cinemassacre. The two DJ's collaboration behind the decks worked in unison as things took a decidedly old school and somewhat acid direction. This transitioned into Cinemassacre's solo set. The Manchester lad showcased varied and eclectic selections breezing effortlessly between all things house and techno. The crowd responded with fierce enthusiasm as classics such as Timo Maas's seminal 'Subtellite', and Kenny Larkin's 'Future' provided highlights. The penultimate set fell to one of Time's resident DJs, Emel Rowe, renowned for playing one of Time's infamous tracks 'In The Shadows' by Lovebirds. The night was still young for Slaughterhouse, so as the sun rose from the horizon Mica, Cinemassacre and Emel jammed out in a three-DJ B2B session, presenting those in attendance with a mixture of disco and house as the party carried on into mid-morning.
Mica and Cinemassacre are starting to make headlines in the underground music scene and their collaboration will continue with the release of their debut 4-track EP, 'Story of Henry' on Asia Music record label. They are certainly DJs/ Producers to keep your eyes on in 2016.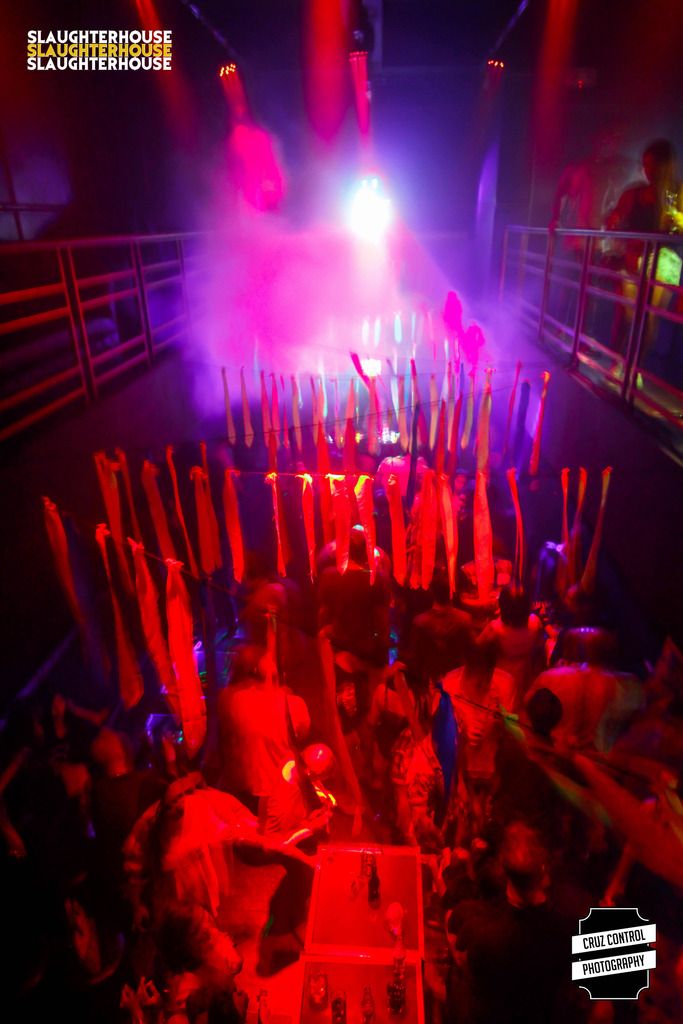 Time's roof deck bar also hosted the launch of a new promotion in Manila. Japan's Rising Soul had its first event and brought funk, disco and soulful tunes from DJs Coox, a new addition to the Time roster and currently doing her residency at Fatale; and Abdel Aziz, who had a major role in shaping the local electronic dance music scene. They both kept the people grooving from 11pm-4am. Giving them visual assist were Sigmund Torre and Takako Sono, talented LIVE artists who recently showcased their Digital Live Art at Jazzy Jeff's performance at Chaos Manila last January.
Photography by Ira Cruz